Access to the EBSCO DISCOVERY service allows, on a single platform, to carry out an integrated search across various resources in a more intuitive and faster way.
Among the platform's new functionalities, we highlight the possibility of a more sophisticated search based on the researcher's experience and needs, improving access to full texts and to new resources and repositories, allowing for a more efficient search.
The bases subscribed and included in the EBSCO DISCOVERY SERVICE continue to allow research in the areas of engineering, business administration, economic and social sciences, accounting, finance, statistics, marketing, human resources, international relations, law, etc.
U3is students, teachers and researchers who do not yet have a reader card can register and access this tool at any time and place.
For more information, contact the ISVOUGA Library coordination.
(a.silva@doc.isvouga.pt)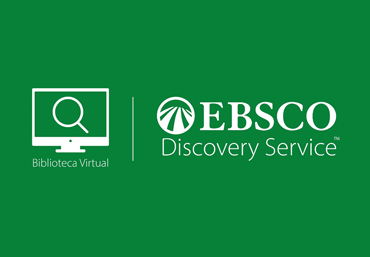 LastModificationDate 2023-03-15 17:29:10